Show day Snapper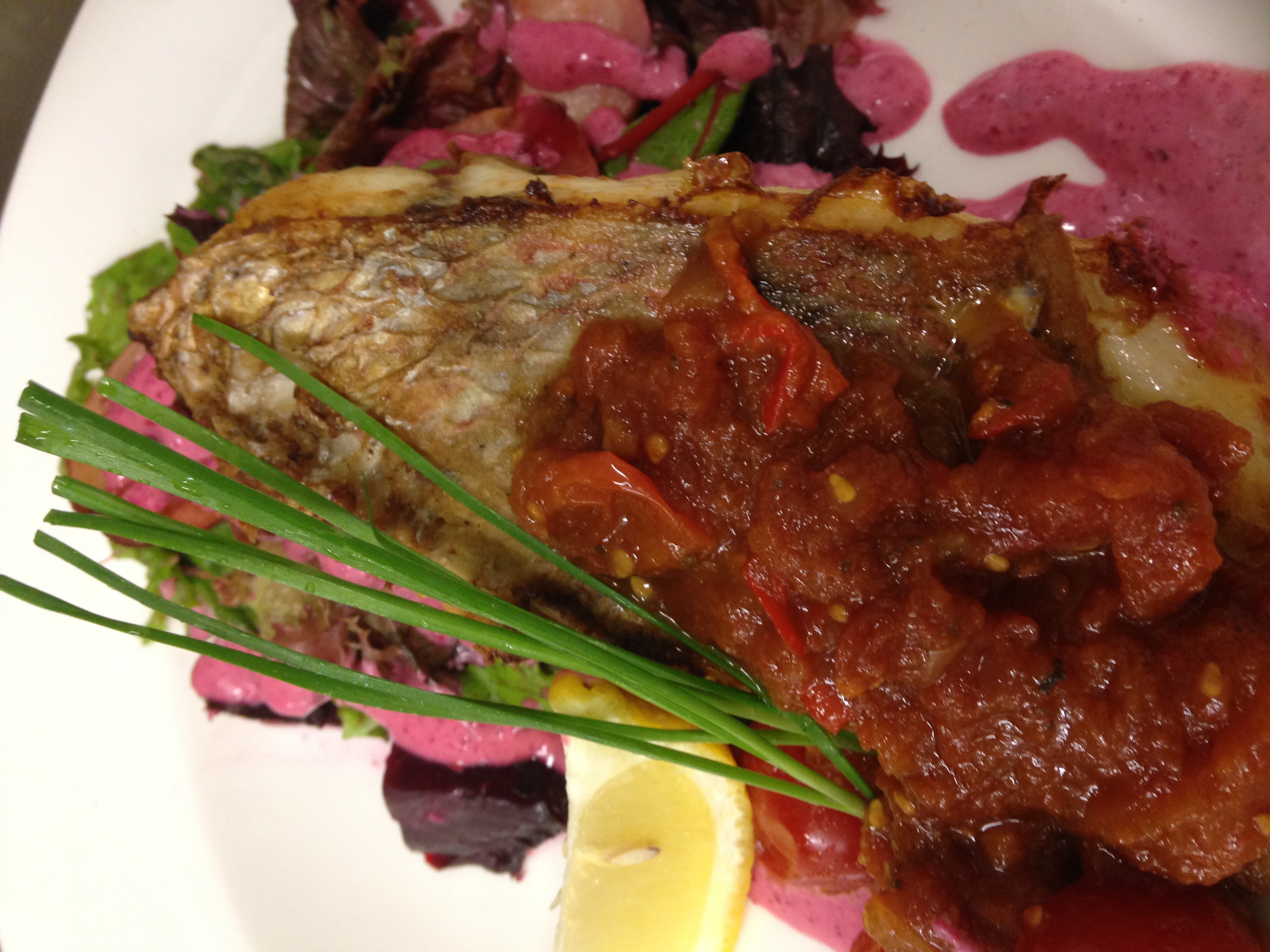 A fish more famous in South Australia, Port Philp Bay and along the NSW coast also makes a very brief but welcome appearance in the waters off Mackay and the Southern Whitsundays during the middle of winter (yes we do have a winter) when temperatures plunge to a chilling 23 degrees during the day and water temperature drops to about the same. Typically this is around Mackay Show day, also called "Snapper day" by Mackay fishos and this show day had a tiny window of calmer weather and presented an opportunity for me to catch this "bucket list" fish. A mate and I towed a boat to Hay Point, leaving Airlie at 3.30am and launching at just on daylight we fished the shipping leads out to a few miles off-shore and came up trumps with a beautiful pink snapper. A great thrill, great fish and hard earned with us having little or no local knowledge. Our local commercial fishers must have also taken advantage of the brief weather window as a few showed up at the markets on Friday which were a very welcome addition to our weekend specials list. Some fish, such as Coral trout have a very gelatinous rubbery skin and are best served as skinned fillets, or at least the skin heavily scoured. Snapper however have a very thin skin which does not "curl up" when cooked and makes and ideal candidate to cook skin side down in a hot pan with a splash of olive oil and ghee.
* Chefs tip. Ghee is "clarified butter", butter with the milk solids removed. You will find it usually in the Asian foods section of the supermarket, rather than the butter section and it, unlike butter, does not need to be refrigerated. Ghee does not burn like butter but still brings the best of the butter flavour to fish. A 50/50 mix of olive oil and ghee brings a wonderful flavour to pan fried or grilled fish without the risk of the unpleasant "burnt butter" taste and colour.
The skin goes beautifully crisp and crunchy, protecting the delicate white flesh underneath and the very limited season for these wonderful fish make them a real favourite with our regulars. Our chef's last night pan fried the fillets, "crispy skinned", served it with a roasted baby beetroot salad, dressed with beetroot yoghurt and topped the fish with a tomato chilli jam. The sweetness of the beetroot offset by the spice and tartness of the chilli jam all up made a memorable dish. If you see any of this fresh in the local markets do not hesitate to try some. Don't leave it till "next time", because next time will be next June. As for me, I have scratched a fishing 'itch" and while I won't tow a boat all the way to Mackay again in a hurry there are a few secret spots around Cape Conway and Shaw Island, where, rumour has it!!!!!